Measurement Apparatus
We have up-date advanced measurement apparatuses to guarantee accuracy for precision dies. We can provide data for product guarantee in good match with customer's requirement and application.
Large-Sized Video Equipment
Standard tolerance : 5 ± 5L/1,000μm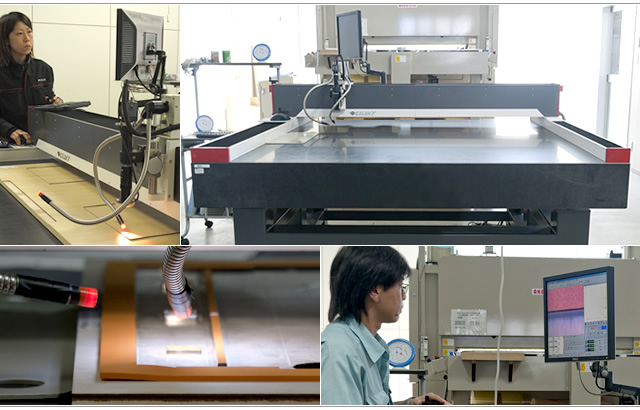 Untouched 3D Video Measurement
This is a national standard apparatus which guarantee accuracy for precision dies
Measurement Range : 600(X)×600(Y)×150(Z)mm
Measurement Indication : 0.1μm
Standard Tolerance : 2.2 + 3L/1,000μm

Video Measurement

CAD System
We introduce three CAD systems for analysis and drawing of the sketch. We respond to 3D data by our private soft for cutting dies. It' possible to send and receive CAD data by e-mail. We respond customer's various data as we have abundant converter such as DXF, IGES, AI (Illustrator) and CATIA Para solid.
Also, we have A1size scanner which can scan with high speed and high particulars.
* CAD data can be sent and received by e-mail. Please click here for more detail application.

Servo Press
Large-Sized Precision Servo Press
Effective size for bevel: 1,500×1,500mm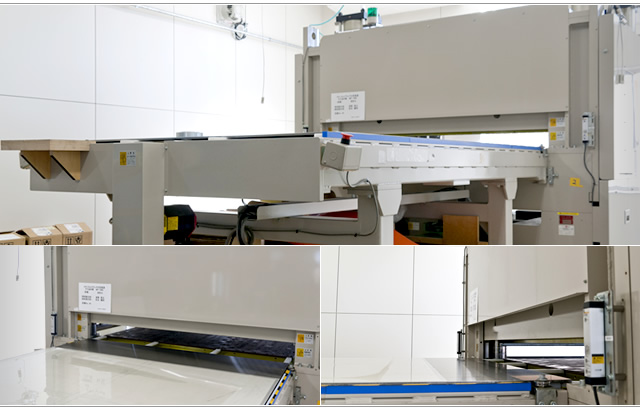 Laser Machine
We can correspond to all materials such as metal panel, acryl panel and plywood board by our original know how. Also, the processing of minimum width 0.45mm can be done.
Small-Sized Precision Laser Machine
Maximum processing range : 500 (X)×500 (Y) mm
Repetitive accuracy : ± 0.01mm

Large-Sized High Speed Laser Machine
Maximum processing range : 2,500 (X) ×1,500 (Y) mm
Repetitive accuracy : ±0.03 mm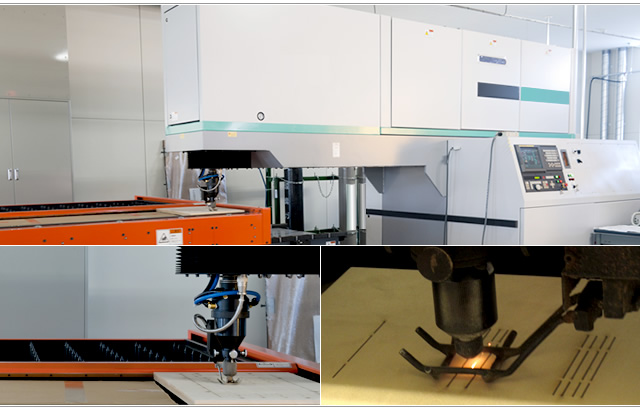 Other Apparatuses
NC Router
It can be processed to complicated shape by using materials such as woods, aluminum and plastics.

Small-Sized High Precision Machining Center
Maximum processing range : 200 × 400mm
Accuracy by processing direction : 0.1μm

Improve for More Precision, Challenge to 1μm
Die-making starts based on customers' design order. We have various technology and know how beyond common sense in cutting field through our much experience. We've been developing new technology in cutting world from precision dies to materials for base plate which Japan's companies have strong.
beta